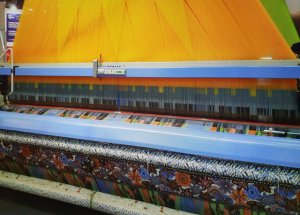 Werner International quality control and production planning systems have enabled textile and clothing companies around the world to respond to the market's demand for quality assurance, product-range flexibility and short delivery times.
One of Werner International's strengths has always been its ability to align production costs and increase productivity to internationally competitive levels by means of the physical implementation of technological improvements, production management techniques and direct and indirect training programs for technical and supervisory personnel. Werner technical interventions center upon themes like Quick Response, Capital Productivity, Time-Based Competition and Quality Management.
A true measure of consulting success is actual implementation of the recommendations and the achievement of targets. In Werner International we take justifiable pride in our track record of full program implementation.
Accepting the responsibility for achieving targets by means of actual implementation has always been a source of strength in Werner's consulting activities. Werner International consultants participate actively in the implementation of productivity and upgrade programs. As such, on-site presence and continued guidance are integral parts of Werner's methodological approach.
For each technical assignment, Werner International selects a team of consultants covering a combination of disciplines best suited to achieve the most effective use of manufacturing facilities in the shortest possible time. Werner International consultants are continually involved and updated in the development of technology, equipment, automation and processing methods.
Werner International's training systems have been refined and proven in hundreds of textile and apparel plants throughout the world while Werner's manuals represent a recognized point of reference for international best practices in the industry.
Based on scientific principles of behavior modification, the "Analytical Method Productivity System" (AMPS) provides an intensive program for training operators and supervisors reflecting the need of the industry for continuous training and improvement.
All Werner International training systems revolve around two practical considerations: they must allow the individual to acquire knowledge and skills that are of immediate benefit to the individual and his/her company, and the training must be done in-house in order to address directly the company's needs without interruption of production.
Training activities are particularly focused upon supervisors and executive managers stressing a combination of processing knowledge, operational control and troubleshooting, while great emphasis is directed at the design of the most suitable "organizational" architecture. In a highly competitive industry, the capability to compete is in fact increasingly depending on the adopion of the most advanced work organizational approaches to properly leverage knowledge and technology while guaranteeing responsive action to fast changing needs and market conditions.
Werner International's extensive team of highly qualified textile and apparel manufacturing experts provides world class assistance in the following areas:
– Spinning (short and long staple)
– Filament extrusion and texturizing
– Weaving
– Dyeing and finishing (continuous and discontinuous)
– Indigo dyeing
– Printing
– Knitting (circular and rectilinear)
– Garments, home textiles and other made-up goods confection
– Supply chain management & logistics
– Planning & costing
– Total Quality Systems
Assistance programs are mostly directed at:
– Labor, supervision and management training
– Plant start-up
– Quality improvement and quality systems set-up
– Implementation of preventive maintenance systems
– Efficiency and performance improvement
– Raw material utilization and waste management
– Manufacturing cost reduction
– Product development engineering
– Supply chain management & Logistics
– Mill and line balancing
– Feasibility studies and evaluations
– Product mix optimization programs
– Lead times and flows reengineering
Werner's interventions are generally introduced after the execution of a comprehensive audit and benchmarking exercise covering, among the others:
– machine and labor productivity
– quality performance
– raw material utilization
– level of technology
– human resources and skills
– process suitability
– working cycles
– delivery times
– material flows
– planning procedures
– costing
– information management
To support the execution of such appraisal surveys, Werner divisional experts execute an extensive assessment of the Company's operations. All aspects of product development, process engineering, manufacturing, internal and external logistics and inputs management are thoroughly analyzed, evaluated and benchmarked against relevant and specific world's best practices and best in class players.
The audit's findings are elaborated and consolidated in thorough detailed reports analyzing the current operational performance in terms of strengths and weaknesses as well as future threats, identifying key performance gaps as well as improvement opportunities while suggesting the necessary intervention methodology.